Yes! Where to find transcripts (or captions) is slightly different depending on where you search.
Interviews edited for broadcast on StoryCorps.org
At StoryCorps.org/stories you can access all of the StoryCorps interviews that have been produced for broadcast: this includes audio-only pieces (like podcasts and radio broadcasts) as well as animations.
Animations all have captions, which can be turned on by clicking the caption icon in the embedded video player.
Transcripts are available for all audio-only broadcast interviews. You can read a transcript by clicking on the story, and then the "Read Transcript" button under the photo.

Full-Length interviews on archive.storycorps.org
The StoryCorps Online Archive contains full-length, unedited, Signature interviews (those recorded with a StoryCorps facilitator or StoryKit) as well as user-generated interviews (recorded with StoryCorps Connect or the StoryCorps App). We are currently in the process of providing machine-generated transcripts for all of the interviews in the online archive. If an interview has been transcribed, you can find it on the interview page by selecting "View Transcript" option below the media player or by scrolling down the page below the keywords.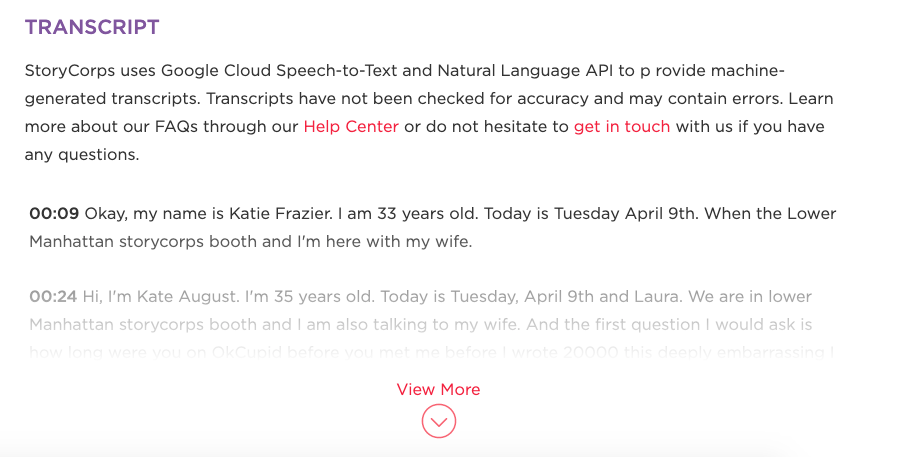 You can learn more about the machine-generated transcripts on archive.storycorps.org here.