The StoryCorps Archive does allow you to create a Collection. You can use Collections to group your interviews into certain categories. For example, if you record a set of interviews with your family members, you can group them together into a Collection titled " Family Interviews". You can also create a Collection featuring all of your favorite interviews from Chicago for example and name the Collection: Stories From Chicago. There is no limit to the types of Collections you can create!

To create a collection, log in to your account on archive.storycorps.org
The first step is going to your profile page, by clicking on the profile icon on the upper right side of your screen. Click on " My Interviews and Profiles".


From there you'll click on "Collections". Then you'll click on " Create Collection".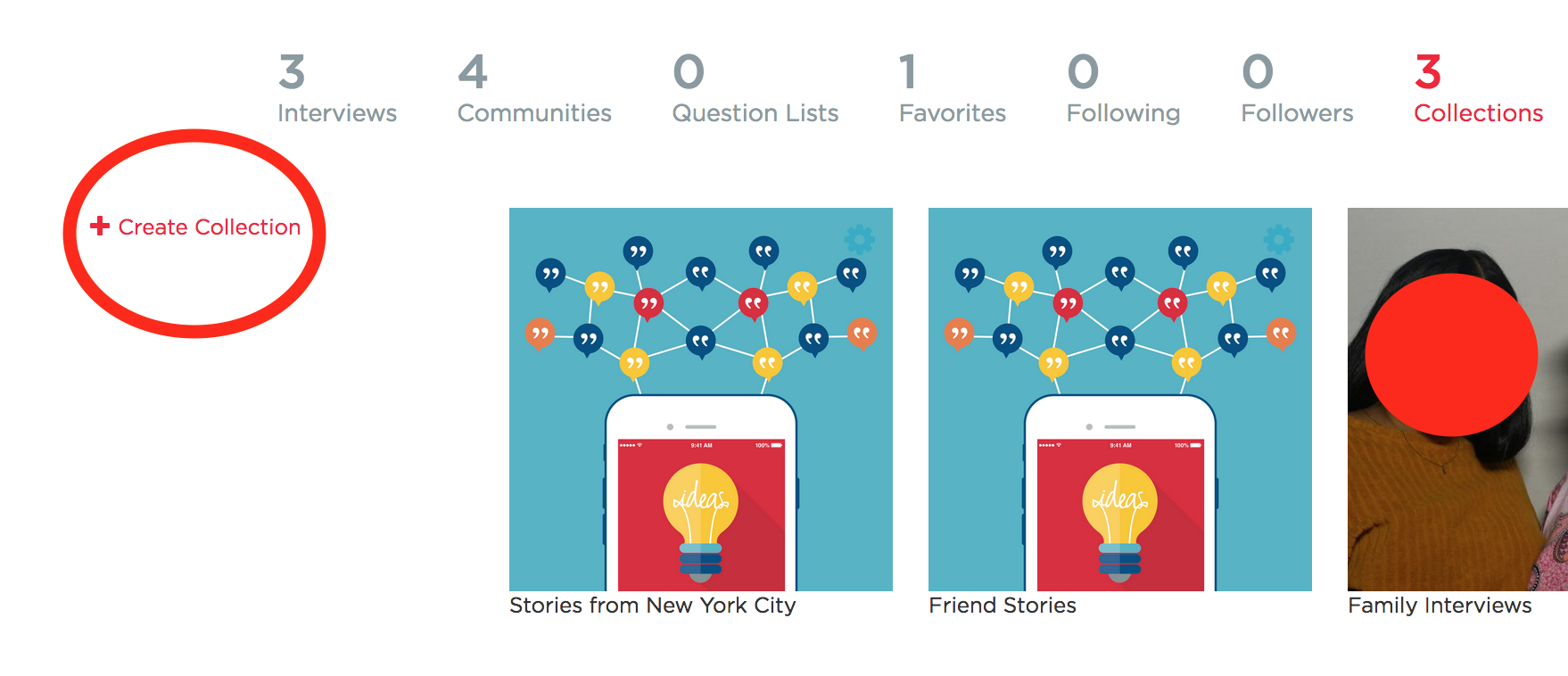 Enter in all the information needed, including Collection name and description. You'll be asked to pick between three privacy options; Public, StoryCorps Community and Private.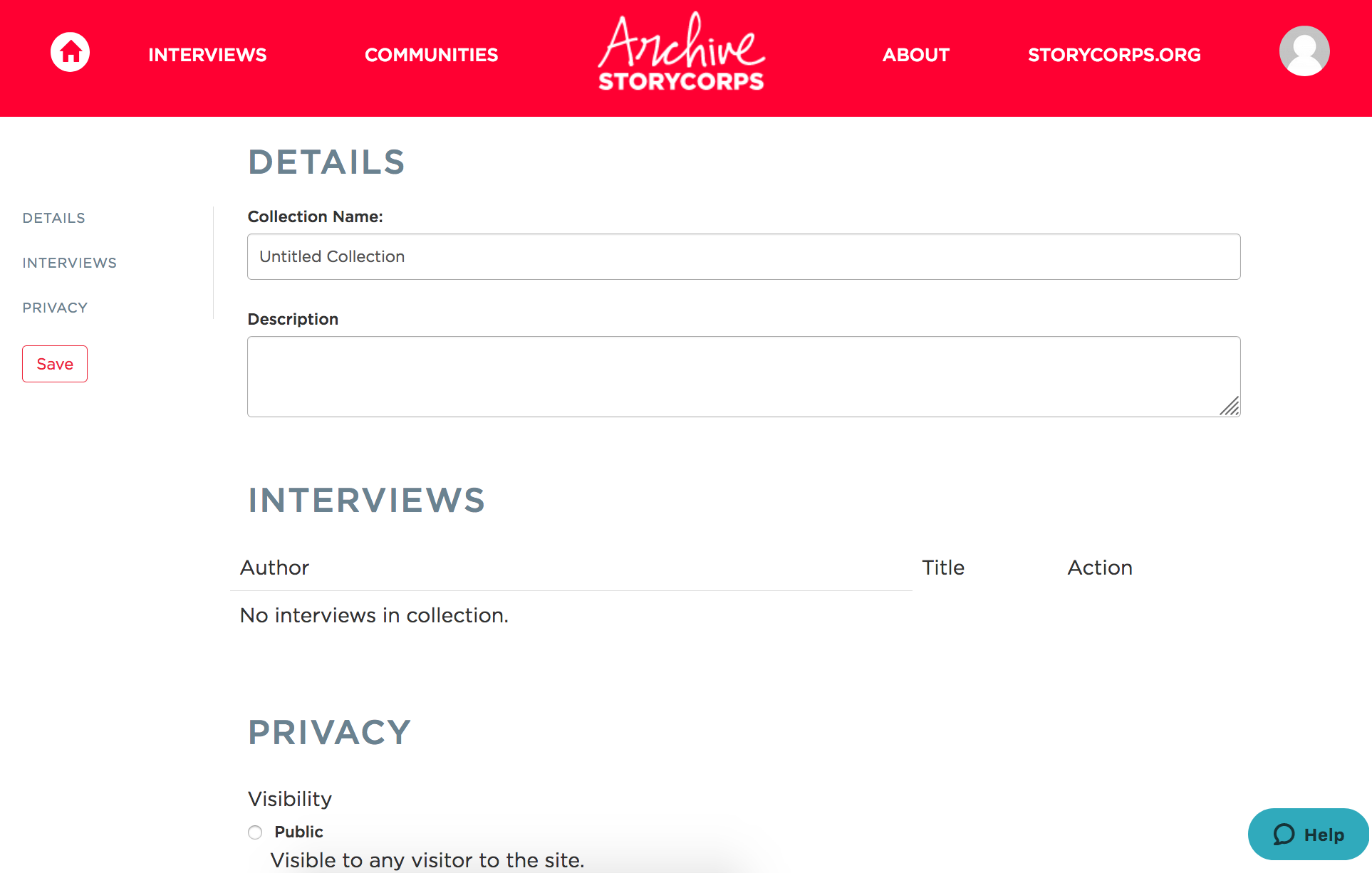 To add an interview to one of your collections, you'll go to the interview and scroll down to the menu bar on the right side. Click on " Save to Collection" and add the interview to one of the Collections you already created or create a new collection.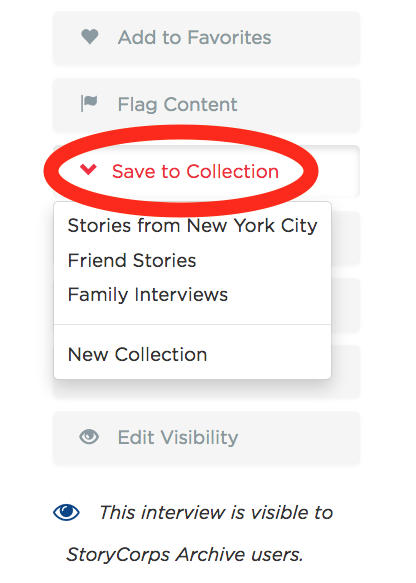 To find all of your Collections, return to your profile page and click on " Collections". This is where all of your Collections can be found.
To remove an interview from a Collection, you'll need to click on the edit button on the corner of the Collection.

Next, find the interview you'd like to remove from the Collection and click "Remove from Collection."